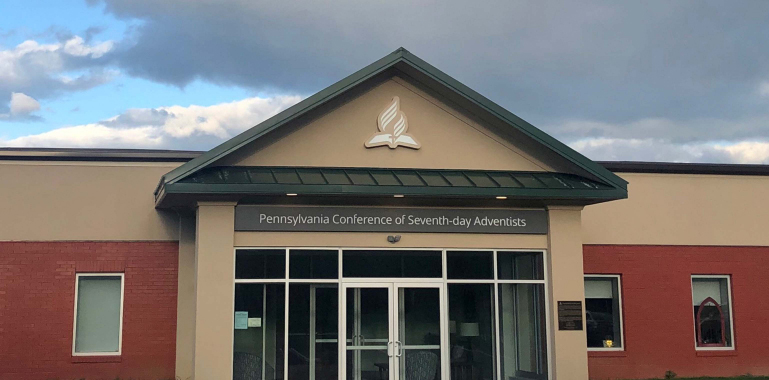 The Pennsylvania Conference was officially organized in July 1851 under Adventist pioneers Hiram Edson and J.N. Andrews. Within three years, there were 914 members and 42 churches. Today, there are 118 churches, 13 church plants and more than 12,000 members who seek to deepen their walk with God and share the good news of Christ's return.
Christian education—with an emphasis on quality academics and a life of service—impacts the nine parochial K-8th grade schools, 3 parochial K-10th grade schools, and our boarding school, Blue Mountain Academy, located in Hamburg, Pa. The academy campus is the site for a health food store, the conference's annual spiritual retreat, called "camp meeting," and Adventist WholeHealth Network (awhn.org).
Our desire to serve the communities around us, shapes our summer camp ministry; camp/retreat center; heath, regeneration and publishing ministries; as well as our network of community service centers.
Getting in Touch
President: Gary Gibbs
Executive Secretary: Shawn Shives
Treasurer: Kevin Costello
Communication Director: Tamyra Horst
Telephone: (610) 374-8331
Fax: (610) 374-9331
Website: paconference.org