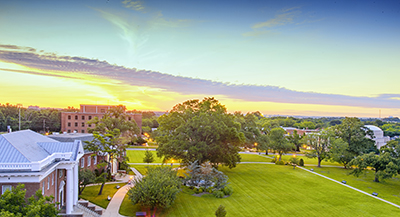 It was November 30, 1904, when Washington Adventist University (formerly Washington Training College) built on land Adventist co-founder Ellen G. White had seen represented in visions from the Lord opened its doors in Takoma Park, Md.
Fifty students enrolled that year. By 1908, there were 85 students and 10 faculty. In 1933, junior college status was reached, and in 1942, the growing school earned full accreditation as a four-year liberal arts college offering many service-oriented degrees including nursing, business, theology, music, and psychology. In 1971, the college established the first Adventist student missionary program and offered volunteers the opportunity to serve others while still in school. In 1984, an innovative, accelerated degree program for working adults was added, subsequently helping thousands in the Mid-Atlantic region achieve higher education.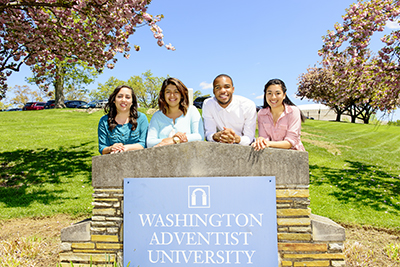 Today, Washington Adventist University (WAU) offers its diverse student population 49 majors, our denomination's only Honors College, "Rising Scholars" admission to students who are confirming their college readiness and a variety of curriculum as required for entrance into professional schools (i.e., law school, medical school and public health). Adult learners are also provided with accelerated learning opportunities through which professional development and career advancement are secured (e.g., Master of Business Administration, Master of Health Care Administration, Master of Nursing, Master of Psychology, Music Therapy).  Options for on-line learning are also provided so that our WAU learners are prepared for distinctive careers and service as competent moral leaders. 
In the Community
To live out its motto, "Gateway to Service," the college engages students in a number of service activities, including the bi-annual Service Day, where students lend helping hands in the community. Many are involved in ministries at area churches, with community organizations, and around the world.
Getting In Touch
President: Weymouth Spence
Provost: Cheryl Harris Kisunzu
Executive Vice President, Finance: Patrick Farley
Vice President for Integrated Marketing and Communication: Everett Wiles, MA
Telephone: (301) 891-4052
Website: wau.edu