Story by LaTasha Hewitt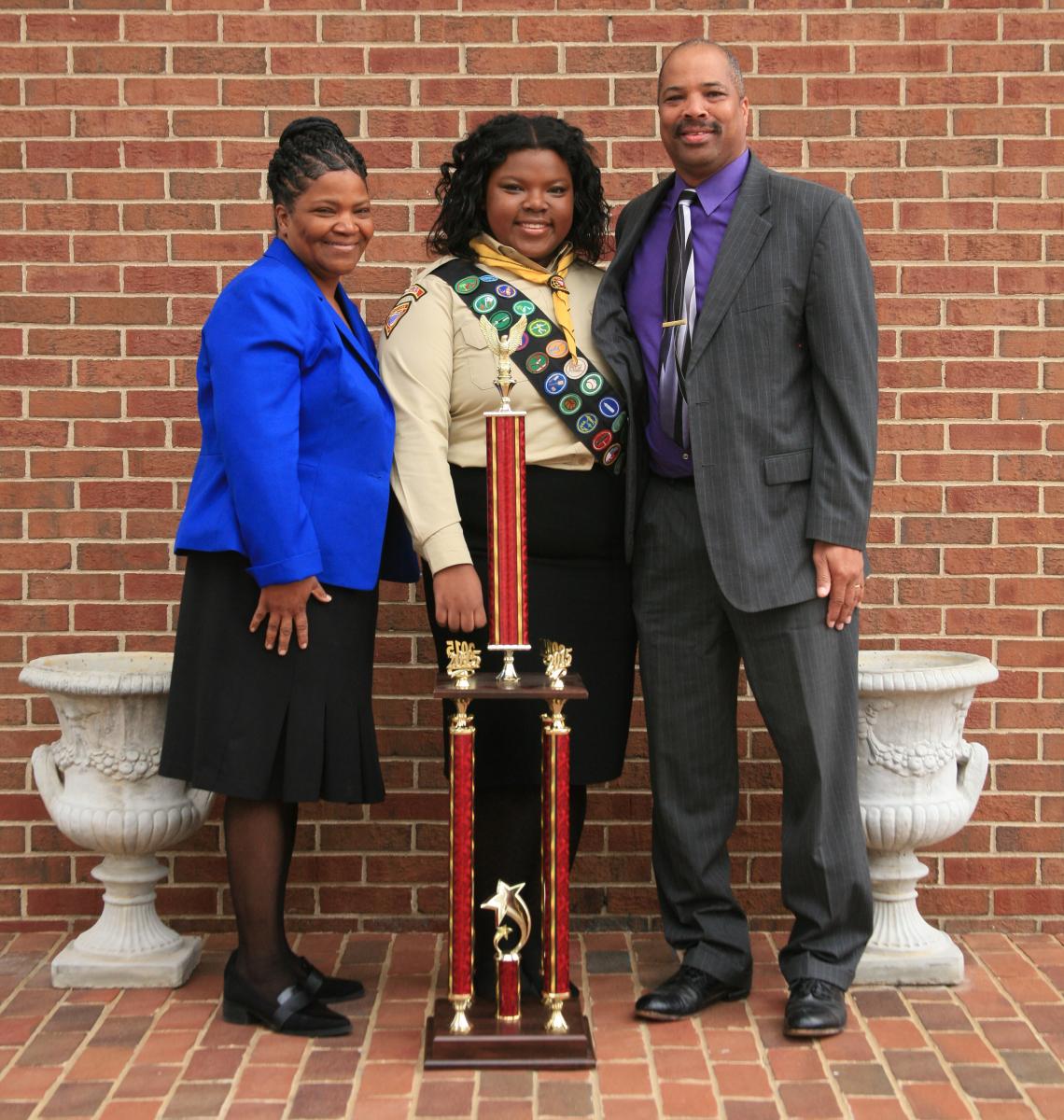 Church leaders recently recognized Ashley Judge, 18, as "Pathfinder of the Year" at Shiloh church in Petersburg, Va. Judge serves as a Pathfinder junior counselor, an usher and junior deaconess at the church. She also volunteers at Chippenham Hospital in Richmond, Va., and a local food bank.
"Being Pathfinder of the Year is the greatest accomplishment that I have ever received. … Hearing your name being called as Pathfinder of the Year symbolizes your love for the lord and your love of being a Pathfinder," says Judge. 
In addition to her volunteer week, Judge (pictured above with her parents, Sharon and Hilton Judge) also maintains a 3.5 GPA, is a member of the Future Business Leaders of America and an honor band participant at Virginia Tech University. She will attend Norfolk State University (Va.) this fall, and plans to become an elementary school teacher.